Following Mike Kalinowski's defeat of Jeannine "The Machine" in the latest Schmoedown Throwdown, Chairman Kristian Harloff released the first information of the Nuke. Initially teased and proposed by Robert Meyer Burnett during his run as Commissioner, the original plan was apparently heavily revised by the chairman to become what was announced: Season 7 will begin with a draft, with 10 managers taking turns to pick 10 players each from the Schmoedown roster in a shake-up that suddenly makes Season 5's Anarchy like child's play.
Personally, I'm excited to see how this goes. But the first thought I had on hearing this was that we're going to be getting new managers, as there aren't currently 10 active managers in the league. So who will we see managing next year?
The current crop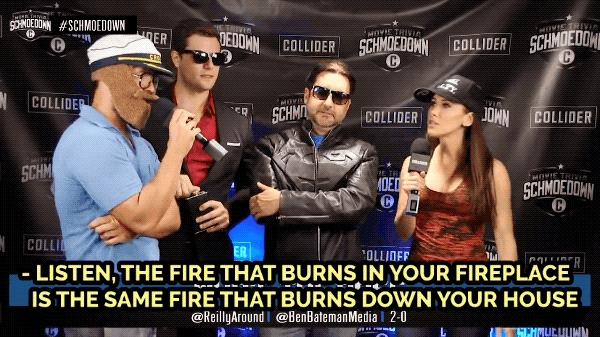 As one of the original managers way back in Season 3, I can't imagine Tom Dagnino not being one of the managers. The impact he has on his teams can maybe be questioned and his run in the Horsemen has had limited success, but he led one of the most dominant factions in the Lion's Den and has managed 2 of the best/most successful teams in the history of the league: Who's The Boss and the Patriots. Able to do a job on a mic, it takes the pressure off a competitor pre-match and you're bound to have a few fun lines sticking in your mind.
Another of the earlier managers still going strong is Jay Washington. Often going under the radar due to limited success at the top level, Jay has done a great job of helping his teams find their feet in the league, going as far as to turn up for Jeannine's debut just days after having vital surgery! With his comedic and wrestling background, Jay is a pro on the mic and will do whatever he can to take the pressure off his competitors.
As the brains behind the first version of the Nuke, it's hard to imagine Robert Meyer Burnett not being one of the 10. "The Captain" has had a good degree of success since returning to the league with The Family, bringing in former Teams Champion Drew McWeeny and upcoming Innergeekdom star Brandon Hanna. Prepare for some very loud rants as he drafts his competitors.
Another former member of the Lion's Den who has gone on to manage another faction is Grace Hancock. Returning to take charge of KOrruption, "The Lioness" has overseen the capture of Stacy Howard and Tim Franco and the rise of Mikey 2 Belts. Expect her to keep working with Ken Napzok who has become the mouthpiece of the faction.
Though she has had experience managing a faction previously, it has been since she joined up with the Odd Couple that Roxy Striar has really come into her own. You just have to listen to Andreyko and Sneider talk about the impact she has had on them over the last year, so much so that she is one of the frontrunners for Manager of the Year. Though she may not feel able to compete herself, she clearly knows the game well and will always be there to support those on her side.
One of Roxy's biggest rivals for Manager of the Year, John Kaiser has been one of the big additions to the league this season. Coming in along with Kevin Smets, the pair have looked almost unbeatable, while he has also created an underrated team in the Loose Canons and got a Champion in his first season with Paul Oyama's victory in the Singles Division. Another who is great on the mic, it will be interesting to see if he drafts Smets… or if someone snatches "The Smasher" before Kaiser has the chance.
And the final existing manager from this season is Jonathan Harris. Harris had his ups and downs competing but has looked good as a manager when given the mic pre- and post-match. He's had limited experience managing this year but a strong draft could see him become a key component of the league in Season 7. Now how high does he draft brother Lon…?
So that's 7 managers (if we count the Grace/Ken partnership as 1 manager), but Kristian said there would be 10 managers. So who else could we see?
A grand return?
2018 was the season of the Fyffe Club and Emma Fyffe was a deserved Manager of the Year, however her role as Commissioner of the Teams and Innergeekdom Divisions meant that she had to give up managing a faction to avoid a conflict of interests. Perhaps the pressures of running 2 divisions (3 if you count picking up much of Samm Levine's work in the Singles Division) will see her choose to step down as Commissioner and go back to managing. Only Marc Andreyko remains of her old faction, but I feel that the work she did to bring the old Fyffe Club together could be replicated on a grander scale in Season 7.
If Emma Fyffe chooses not to step down as Commissioner, perhaps one of her old faction will step into the role. Enter Clarke Wolfe, who has stepped away from competing but has talked about remaining involved with the Schmoedown. We've already seen her appearing on the desk, but perhaps she will choose to take on a more active role and pass on her experience as a former champion.
Change of focus
Competing at the top of the Schmoedown is a hard task and requires a lot of time and focus, so it is no surprise that so many former champions have stepped away from competing or had a hiatus from the league. One man who has been competing since Season 2 without a break however is John Rocha. "The Outlaw" and teammate Dan Murrell will be putting their partnership on the line in their Championship Match against KOrruption, who included the stipulation that the Founding Fathers must split up if they lose. Perhaps if this happens, Rocha will take some time out from competing and pass on his experience by becoming a manager. He has the knowledge of the game and the ability on the mic to be a great manager and with the limited success of the Horsemen this year, it could be just what he needs to build a new successful faction.
Going Live
Collider Live has become important viewing for Schmoedown fans in 2019 with a healthy dose of Schmoedown content. From talking about the recent matches and live events, to a number of announcements. Roxy has started and built on a number of her feuds this year on the show, but perhaps it will be the source of the next manager.
Fan favourite Brett Sheridan made his Schmoedown debut at the Free 4 All and may choose to take on a more active (but not competing) role as a manager. Like many of the managers above, his comedic background gives him a great presence on the mic that will be so helpful for a competitor who would rather focus on their performance at the table.
Cody Hall is arguably the MVP of Collider Live every week but has rarely featured on the Schmoedown since the old fantasy stats segments with Josh Macuga and his match against Lon Harris to kick off Season 5. Though having recently having a child may limit his availability, his quick wit and comedic timing would surely make him a fan favourite manager.
Looking even further into recurring members of the Collider Live group, Dorina Arellano and Kate Mulligan have been regulars on the show so would not feel out of place if they transferred over to the Schmoedown as a new manager, while they would also be able to create new characters for themselves due to not being already established in the league.
If you can't beat them…
Following on from the suggestion of Clarke Wolfe becoming a manager, there were a few other competitors who came to mind as potential managers. Coy Jandreau's record as a competitor isn't great, but he has always been such a great personality in matches and I thought his promo at the LA live event during Anarchy did a great job of highlighting his ability on the mic.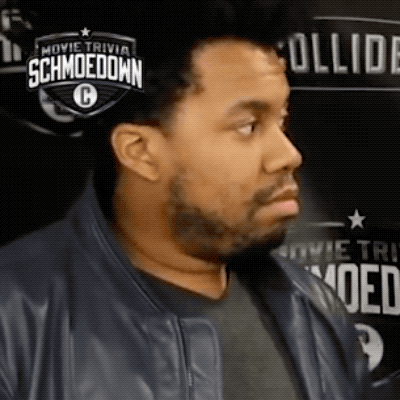 Winston Marshall has also had a limited impact on the league since Eric Zipper brought an end to the World's Finest, but he always did a great job on the mic. He has made a few appearances on Collider Live and in the early SEN live streams that will surely be adding to his popularity. Another who always seems seconds away from a great line, he is another with great mic skills and I am confident that he would also do a great job switching to a managerial role.
The final name that came to mind was that of Ken's old rival in the Star Wars Division: Joseph Scrimshaw. With a number of new faces appearing in the Star Wars Division and only a few matches per season, he may decide that management is a good way to take a more active role in the league, while his previous matches have highlighted his ability on the mic that will again alleviate the pressure for a competitor who wants to focus on the trivia rather than the showmanship.
The great unknown
And finally… we could have some new personalities that we don't yet know about. Kaiser wasn't even part of the league a year ago and now he has a faction with 3 competitors, including the current Singles Champion. The great news about the Schmoedown is that it is still growing and therefore there is a great chance of us finding not just great new competitors, but also great new managers.
Let's see who comes out on top in the nuclear fallout…